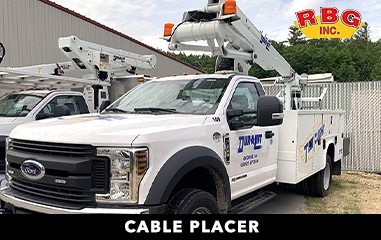 Contact the following authorized Dur-A-Lift dealer for inquiries and pricing: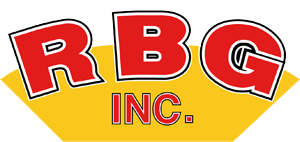 RBG INC.
317 Route 27
Raymond, NH 03077. USA
603.895.3803
https://www.raymondbucketguys.com
Products Specifications

2019 FORD F550 4×4 DCP-36 CABLE PLACER

Working Height: 41'
Side Reach: 26'6"
Stowed travel height: 10'1"
Basket capacity: 350 lbs.
Extension travel: 110.5"
Side pull: 400 lbs.
Down pull: 50 lbs.
Operate in stationary and mobile mode
Steel extension boom
24" x 30" x 42" steel galvanized basket with Fehrlead
Yoke end mounted walk-in basket with door
370° hydraulic limit, non-continuous rotation
Dual cross over relief reduces rotation overloads
Hydraulic leveled basket
Pistol grip lower remote control-boom functions, lower stow, start/stop, two speed
Single hand upper control joystick
Upper and lower basket to cab intercom communication system
110 volt outlet at basket
Open center hydraulic system

View complete listing at https://www.raymondbucketguys.com/product/2019-ford-f550-4×4-dcp-36-cable-placer/

Call RBG at 603.895.3803 for pricing and availability.