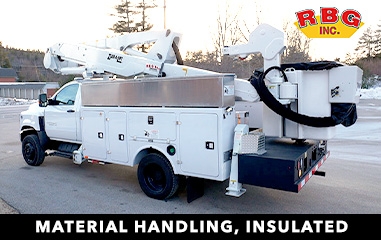 New material handling bucket truck with working heights to 54 feet. Chevrolet 6500.
Contact the following authorized Dur-A-Lift dealer for inquiries and pricing: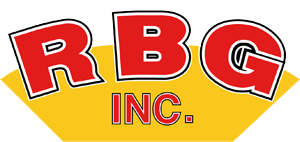 RBG INC.
317 Route 27
Raymond, NH 03077. USA
603.895.3803
https://www.raymondbucketguys.com
Product Specifications

Dur-A-Lift DPM-2-47

Chevrolet 6500, 4 wheel drive Cab/Chassis, a Dur-A-Lift DPM-2-47 Aerial Device
and a BrandFX Fiberglass Utility Body

Aerial Device:
DPM-2-47DU Insulated 47/49' telescopic / articulating aerial platform lift.
Up to 54' of working height
Platform capacity: 550 lbs. without jib in operation, 400 lbs with jib in use.

Jib:
Top/Rear mounted, 1000# maximum capacity, removable.
80' of .5" load line with hook and clevis
Hydraulic and pinnable extension
Self locking hydraulic operated worm gear winch
Bucket mounted hydraulic controls
24″ x 30″ x 42″ fiberglass bucket
Vinyl cover with lanyard
22″ hydraulic operated bucket elevator
Bucket liner with step

For more photos, see the listing from the RBG website. Click here

Call RBG at (603) 895-3803 pricing or for more information.