Durable. Dependable. Dur-A-Lift.
Trade shows are a great opportunity to connect with new and current customers as well as our vendors, dealers, and other industry professionals. Sometimes we even get the chance to connect with customers from years ago, like Scott from Wisconsin.
Scott stopped by to see us at the TechAdvantage expo in Nashville, TN. He said he remembers when his father purchased a Dur-A-Lift bucket truck back in 1978 for his company Huber Electric Inc. Scott said he still recalls them driving to Emmetsburg, IA, where Dur-A-Lift was based at the time, to get the lift which he said quickly became a big asset to the company. Having that extra reach allowed to them pick up a wide range of new jobs in the area. Scott was happy to let us know that the Dur-A-Lift bucket truck was used often by the company, and although the lift has since been retired, it is still operational 45 years later.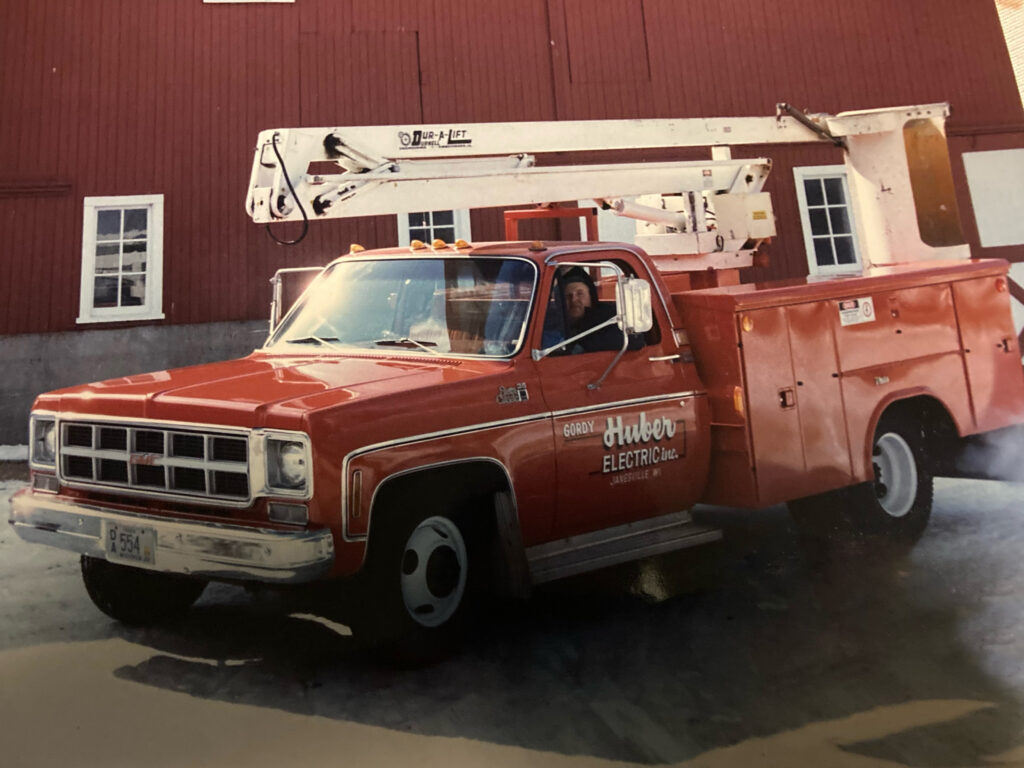 We really enjoy hearing stories like this. Every day we work to build bucket trucks that are both durable and dependable. Stories like this just help prove that durability and dependability are exactly what you can expect when you buy from Dur-A-Lift!
Thanks for choosing Dur-A-Lift, Huber Electric, and thanks for allowing us to be part of your story.