The Tracked Lift (UTV) from Dur-A-Lift lets nothing stand in its way. This machine can climb a 40 degree slope and can wade through 3 feet of water. Can be used with a single-person, material handling basket or as a double-person, personnel lift. Working heights up to 67 feet. Other features include:
Telescopic articulating
Max side reach: 39′ 2″
180 degree basket rotator
Top or side-mounted jib and winch
Insulated Category "C"
---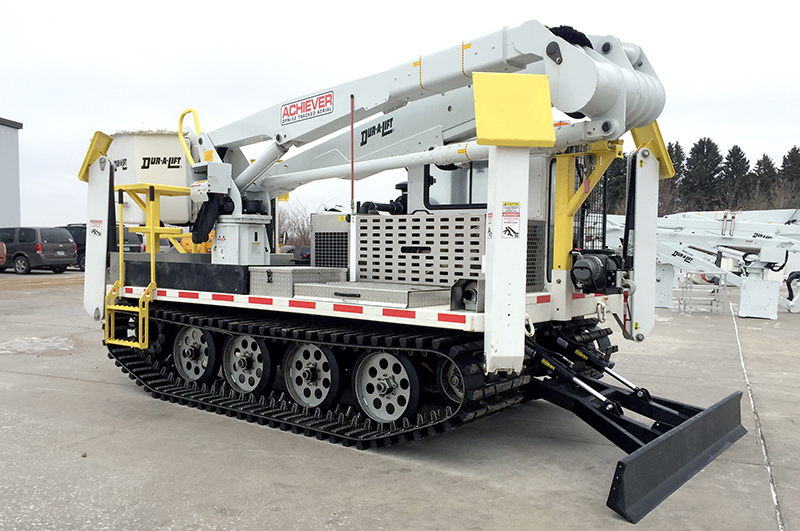 UTV Tracked Lift – DPM2-52DU
FEATURED BUILD
59' working height
31′ 6″ side reach
24″ x42″ fiberglass basket; dual configuration
---
Tracked Lift Photo Gallery
Check out these photos of our Tracked Lift in action! (Click to expand images)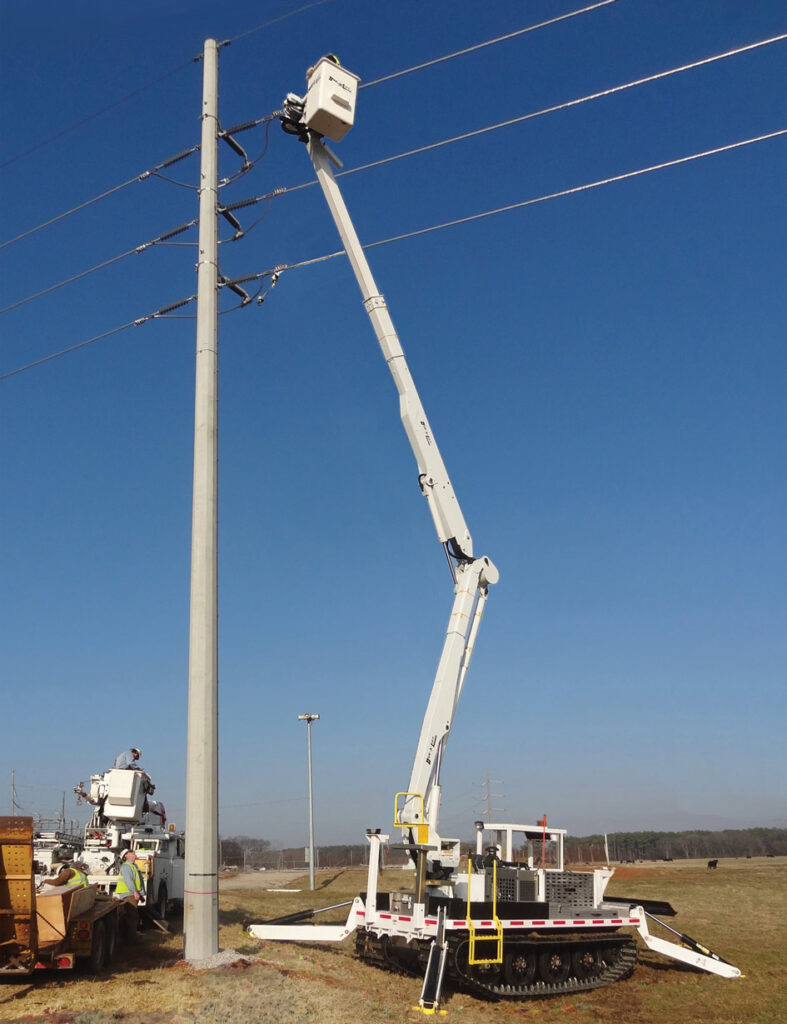 ---
Browse Bucket Trucks by Industry
Dur-A-Lift specializes in bucket trucks built for the electric utility, telecommunications, sign/light/traffic, and tree care industries. Trust Dur-A-Lift for all of your upcoming bucket truck needs. Made in America since 1969.