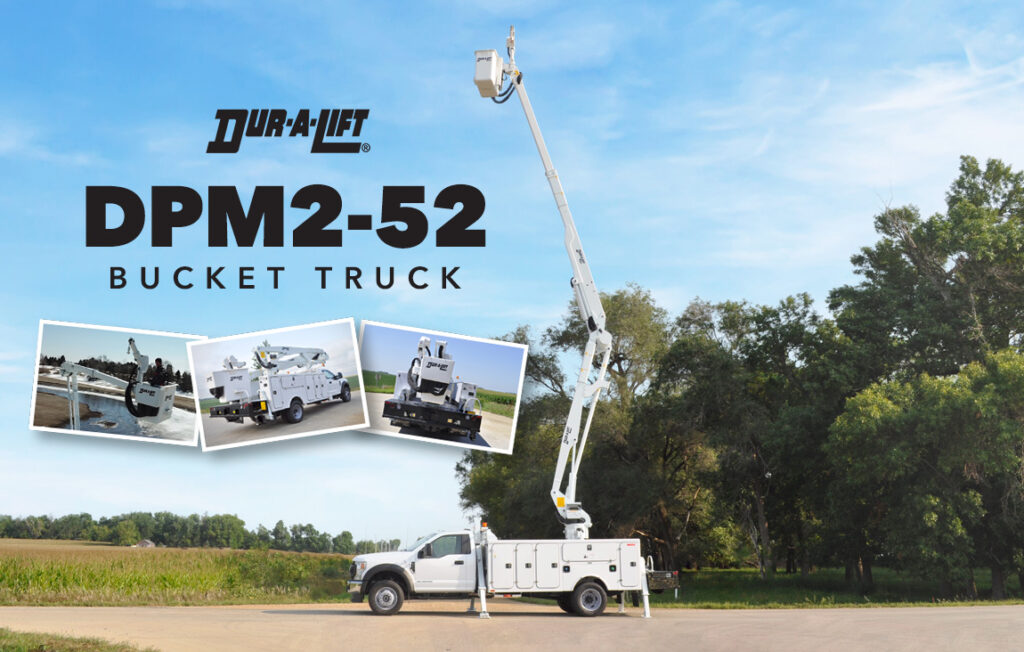 Superior reach from a medium-duty chassis
Dur-A-Lift, a leading manufacturer of truck-mounted aerial lifts, is thrilled to announce the arrival of our latest customer favorite: the DPM2-52 bucket truck. Designed with versatility and efficiency in mind, this model has quickly become a top choice for businesses across various industries.
DISCOVER MORE BUCKET TRUCKS

Top Sellers
Sort by Industry
Model Guide
All Products
The DPM2-52 stands out as a unique option for those seeking a mid-size chassis bucket truck with maximum reach. Boasting a range of remarkable features, it delivers exceptional performance while providing unmatched convenience and flexibility. We understand that businesses often face challenges when it comes to recruiting operators with commercial driver's licenses (CDL). To address this concern, we have designed the DPM2-52 in a way that eliminates the need for a CDL without sacrificing any working height. With up to 59 feet of reach, this truck enables more operators to effortlessly complete tasks that were previously out of reach.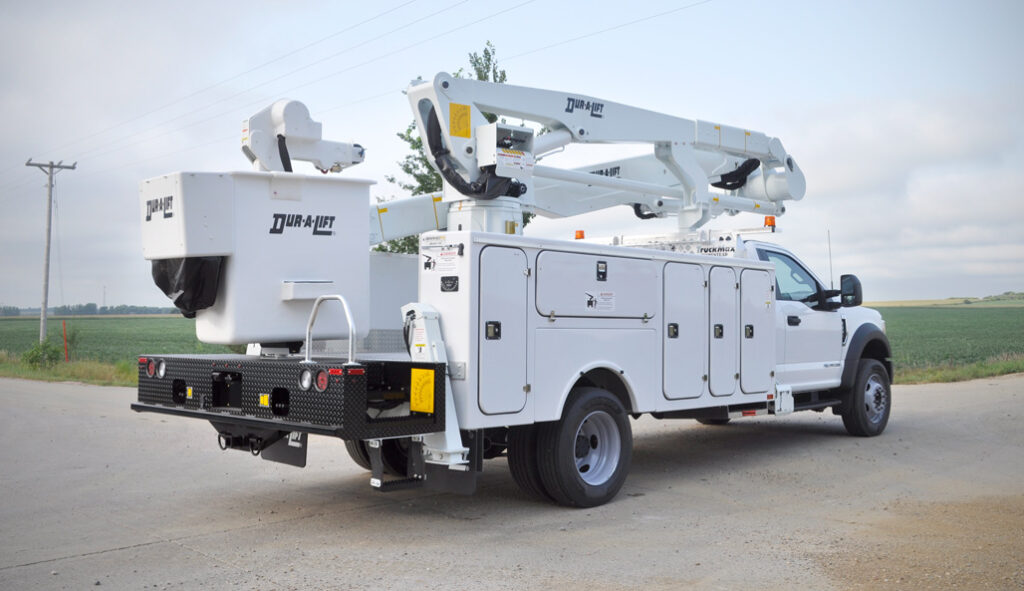 Key Features of the DPM2-52 Bucket Truck:
Mid-Size Chassis: The DPM2-52 is built on a mid-size chassis, offering enhanced maneuverability and versatility in a wide range of job sites and environments.
Impressive Reach: With a maximum working height of 59 feet, the DPM2-52 ensures access to elevated areas that were once challenging to reach.
No CDL Required: Operating the DPM2-52 doesn't necessitate a commercial driver's license, simplifying hiring processes and reducing operational barriers.
Enhanced Safety Features: Equipped with state-of-the-art safety mechanisms, the DPM2-52 prioritizes operator security, ensuring peace of mind during every use.
We are confident that the DPM2-52 will become an invaluable asset to your businesses. Its compact design, impressive reach, and non-CDL requirement make it an ideal choice for both established companies and startups looking to expand their capabilities.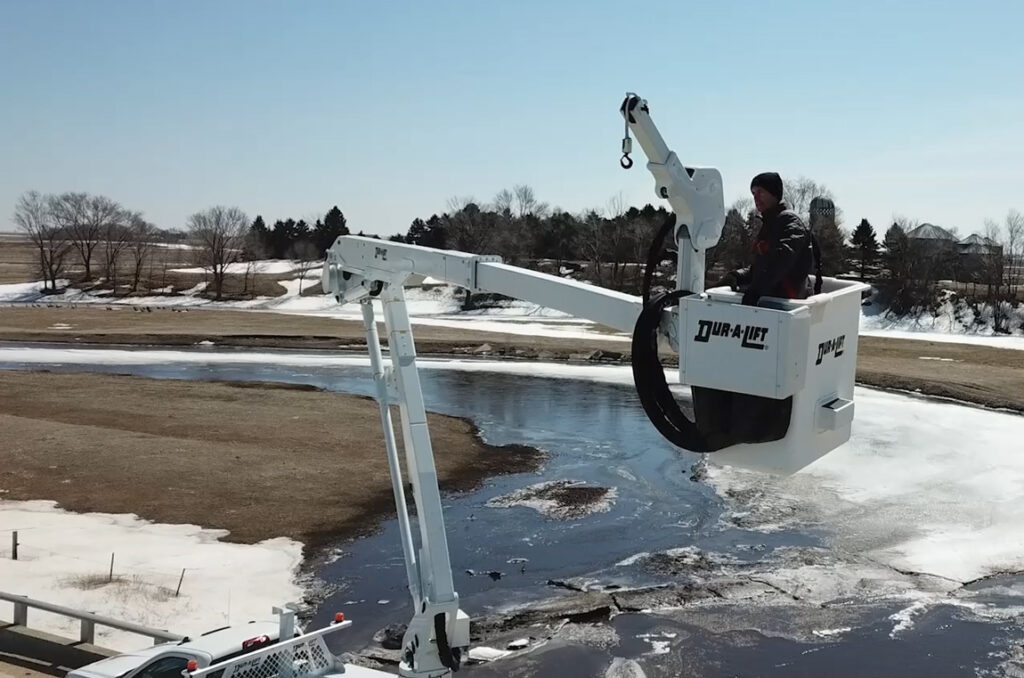 To learn more about the DPM2-52 and explore its features in detail, we invite you to fill out our Request a Quote form, and someone from our team of experts will get in touch to provide additional information, answer any questions, and assist you in making the right investment for your business.
---
Dur-A-Lift is a leading manufacturer of truck-mounted aerial lifts, for what is better known as a bucket truck, since 1969. Our manufacturing facility is located in the heart of the Midwest, and we have dealers nationwide, ready to assist you in finding the right bucket truck to help you get the job done. If you are looking for durability and dependability—you can count on Dur-A-Lift.